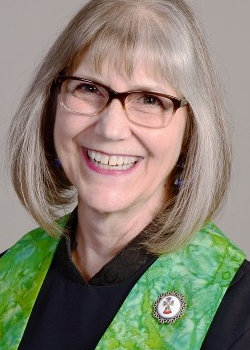 Pastor Roxie McNelly
Senior Pastor
Our senior pastor, Rev. Roxie McNelly, came to us in October of 2016 from central Missouri where she was Senior Pastor of First Christian Church of Centralia for four years. A graduate of Christian Theological Seminary in Indianapolis, with a Masters of Divinity, Pastor Roxie is new to the community of Martinsville, but is not new to Indiana. Having grown up just west of Indianapolis she and her husband, Jim, raised their two sons in Avon, IN. Pastor Roxie has a passion for worship and spreading the good news of Jesus Christ. Her intention is to live in the joy of knowing Jesus and to encourage others in developing their relationship with Christ. Pastor Roxie and her husband are happy to be "back home again in Indiana" and closer to their family, including their two granddaughters.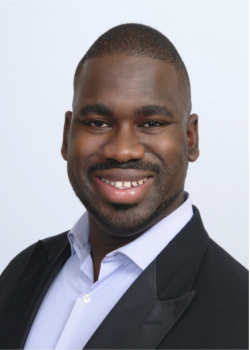 Marcus Peterson
Praise Team Music Director

Marcus Peterson is a native of West Bloomfield, Michigan, and is currently pursuing a double Master's degree in Choral Conducting and Voice at Indiana University's Jacobs School of Music. He received a Bachelor of Music in Vocal Performance with a Teaching Certification from the University of Michigan and has performed throughout the USA, Canada, South Africa, and Europe in various choirs and operas. Marcus is the founder and music director of the Cantate Community Chorus and MPP Dinner Theatre. He previously held positions as music director at Meadowbrook Congregational Church, music teacher at Branch Line School, and voice and piano instructor at Expressions Music Academy.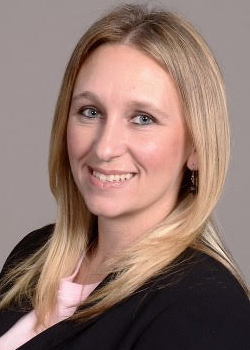 Jenny Blakley
Administrative Assistant
Jenny (Mayo) Blakley is a current resident of Martinsville and has been since age 11. Her interests and hobbies include reading, gardening and landscaping. She says, "My husband, Mike, and I are always taking our two children, Colton 11 and Chassity 9, on camping trips. We do a lot of hiking, fishing, swimming and boating. When the weather is good, we can almost always be found outside."
Jenny comes from a long career in the business field with a special interest in Human Resources. She spent several years serving as a banker. Prior to her move to First Christian Church, she served as the Director of Human Resources and the Business Office Manager for a local home health agency. She states, "It is a blessing to be able to work within the community I live and do work that is so meaningful to me. Everyone in the congregation at First Christian Church has welcomed me with open arms and I am proud take part in it all."
If you are seeking Christ, or are looking for a Church to call home we have an open seat waiting for you. Become part of our Church family and discover how God can help you find answers to your life questions.
Traditional Worship—Sunday, 8:30 a.m.
Blended Worship—Sunday, 10:45 a.m.
Sunday School—9:40 a.m.